HDMI® connectors, single-head digital video, audio, and USB2.0 over 1GbE IP network.
ALIF1104T
$1,150.00
$
1,035.00
Save
$115.00
ADDERLink ALIF1104T
HDMI® connectors, single-head digital video, audio, and USB2.0 over 1GbE IP network.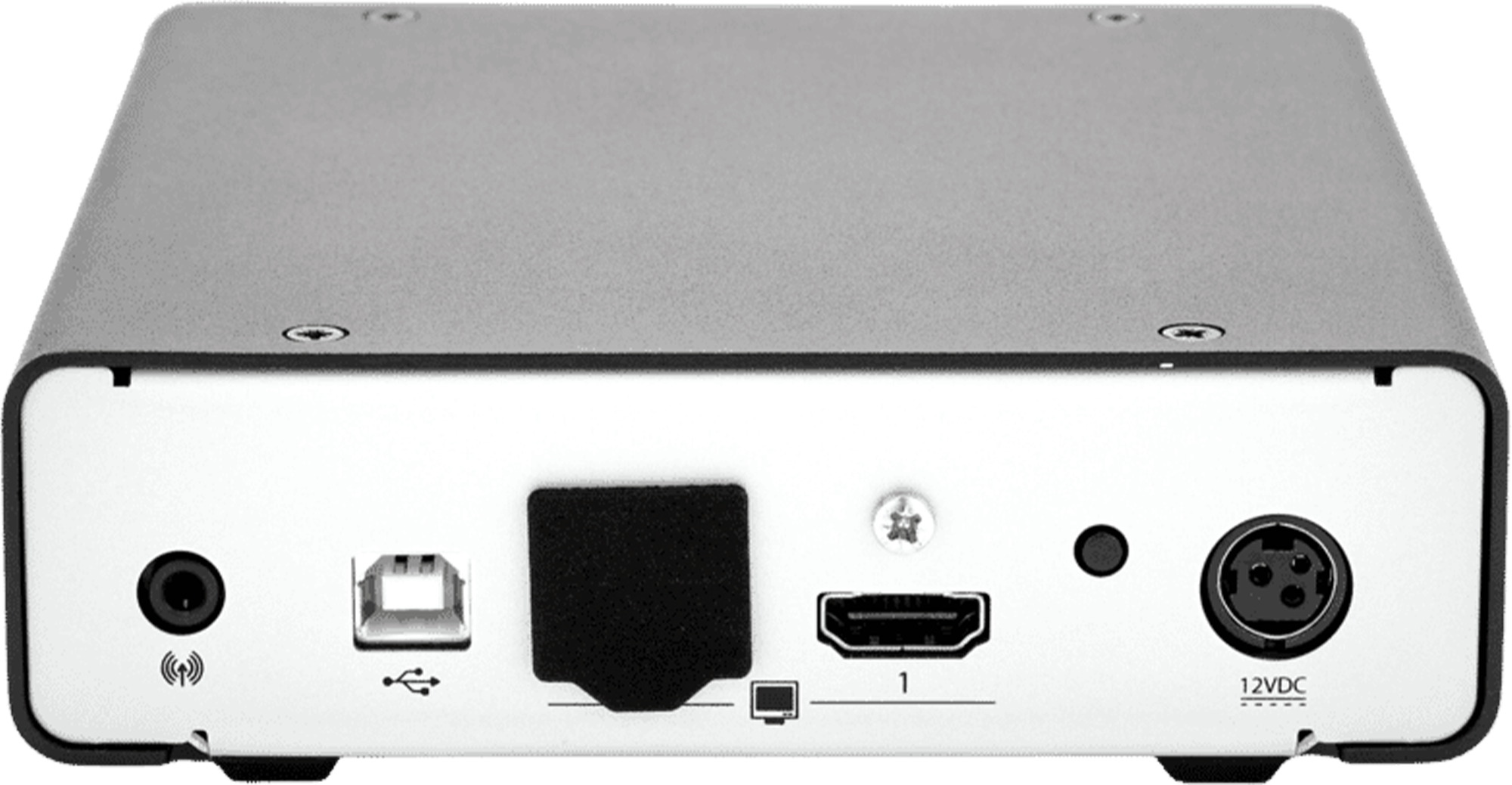 ALIF1104T Features
Perfect Digital Video, Real-Time Control

Using a spatially-lossless encoding system, with 1:1 pixel mapping, the ADDERLink INFINITY 1104 (ALIF1104) provides pixel-perfect and color accurate video with no artifacts. The digital video received is the same as the digital video leaving the remote computer.

Standard IP Technology

Using standard IP technology allows a choice of CATx or fiber connections. Resilience is offered by the optional second network port which provides teaming facility for load balanced and critical systems.

Unlimited Extension Distances

Extension distance is not limited to a single 100 meter cable length. If you need to extend further, simply add a 1GbE network device to achieve an additional 100 meters, which can be repeated many times. Also fitted with SFP cages to accept fiber optic transceivers for much greater distances.

USB 2.0 with Class Control

Supports USB devices including graphics tablets, jog shuttles, joysticks and 3D explorers, alongside mass storage devices. For secure applications, the system can disable the use of non-HID devices, meaning there is no need to physically block USB ports to prevent the use of mass storage devices.

Flexible and Scalable Extender or Switch

Each ALIF1100 model can be configured as a simple extender or self-managed distributed KVM switch. Each receiver can see up to 16 sources and rapidly switch between them.

ADDERLink® INFINITY Matrix

With the addition of the ADDERLink® INFINITY Management (AIM) system, you can turn multiple point-to-point extenders into a scalable digital KVM matrix system that allows any workstation to link with any computer connected to the network.

EDID Management

Intelligent EDID management allows the true characteristics of the monitor to be passed back to the computer. This ensures perfect video display without additional configuration.

Plug and Play

ADDERLink INFINITY devices are delivered in a zero config state so you can plug them in and start working on them straight away. There is no need for drivers or software to be installed.

Redundant Network Operation

The units support network teaming allowing for full network redundancy and increased resilience for mission critical applications.

Digital Audio

The ALIF1100 models supports two channel digital audio input via USB and the digital video connector.

Touch Screen Support

Touch screen support including onscreen keyboard and floating launch button with configurable size which can be positioned anywhere on the screen

Support for Dithered Video

Allows analog or noisy video to pass through the system along with computer that dither the video to enhance the perceptive image quality. Some Mac computers use this technique.
ALIF1104T Technical Specifications
| | |
| --- | --- |
| Video Information (For 1 Screen) | |
| Maximum Resolution | 2560 x1600 |
| Frame Rate | 60 |
| Colour Depth | 8 bpc |
| Computer Connections | |
| USB B | 1× 2.0 True Emulation, High Speed |
| USB A | 1× 2.0 True Emulation |
| HDMI | 1X |
| Link Ports | |
| 8p8c (RJ45) | 1X |
| SFP | 1X |
| Serial Ports | |
| Serial Standard | RS232 |
| Maximum Baud Rate | 115,200 |
| Serial Additional Information | RS232 or other serial standards can be passed between the units to a maximum baud rate of 115,200 by using serial to USB converters |
| Audio Connections | |
| Audio Type | Analog/Digital |
| Channels | 2 |
| Audio In Ports | 1× 3.5mm jack |
| Audio Direction | Bi-directional |
| Size (bit) | 16 |
| Speed (kHz) | 48 |
| Additional Information | Analog audio and audio via digital video connector is uni-directional. USB audio is bi-directional |
| Network Support | |
| Bandwidth | 1GbE |
| 10/100 Support | X |
| Environmental | |
| Operating Temperature | 0 - 40 °C / 32 - 104 °F |
| Storage Temperature | 0 - 40 °C / 32 - 104 °F |
| Operating Humidity | 5% - 90% (non-condensing) |
| Storage Humidity | -10% - 90% (non-condensing) |
| Altitude | 2000m / 6561.68ft |
| Mean Time Between Failure (MTBF) | 300,000 h |
| MTBF Standard | Telcordia SR332 Issue 4 March 2016 Calculated @ 55C |
| Temperature Regulation | Fanless |
| Power Source | |
| 12V 3-pin | 1× |
| Input Power Supply | External Power Supply Unit |
| Power Consumption | |
| Maximum Power (Watts) | 18 |
| Typical Power (Watts) | 7 |
| Physical Design | |
| Construction Material | Robust metal construction |
| U size | 1 |
| Width | 136mm / 5.35in |
| Height | 39mm / 1.54in |
| Depth | 150mm / 5.91in |
| Weight | 0.8kg / 1.76lb |
| Compatibility | |
| OS Compatibility | All known operating systems |
| System Requirements | Does not support HDCP or CEC control |
| Approvals and Standards | |
| Approvals | CE, cULus - E476334, FCC, ICES, RCM, UKCA |
| Standards | ANSI 63.4, EN/IEC 62368-1, EN55032 /CISPR 32, EN55035/CISPR 35, EN61000-3-2, EN61000-3-3, EN63000, FCC pt15B, ICES003 |
| Other | Cal Prop 65, China ROHS, EU REACH, UK REACH |
'; jQuery("head").append(faqQsSchemaText); }});