HDi-250-STD High-Definition Video & DVD Recorder
HDi-250-STD
About Niagara HDI-250-STD Video Recorder
The Niagara HDI-250-STD recorder offers high-definition capabilities of up to HD1080p at 60 FPS. It has user-friendly front panel VCR-like recording controls and control via the serial port or network port to allow for third-party management systems. The equipment itself is easy to integrate into industrial spaces due to its compact rack-mounted design.
Niagara's DVD/optical recorders offer long-lasting, reliable performance across multiple industries. Niagara designs DVD/ optical recorders with a wide array of features suited for many different industries. Niagara has created recorders with considerations for industry-specific features such as no network, hard drive, or USB for total security containment, permanent file deletion once the device powers off, output option of optical disc only.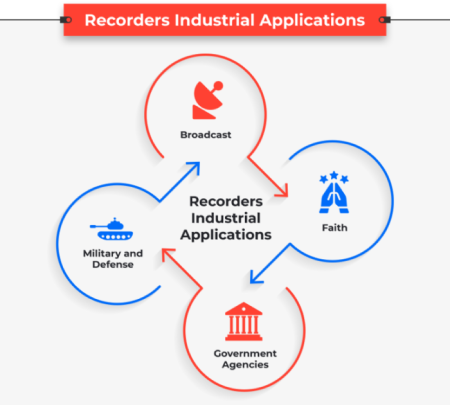 HDI-250-STD Features
Compact 1U Rackmount design with removable rack brackets allows for desktop operation.
High Definition Video up to HD1080p (1920×1080) in MPEG-4 & MPEG-2. Support for a wide range of resolutions and frame rates.
Video I/O for the HDi-250 is HDMI, Component, and Composite with 2-channel stereo audio. The HDi-SDI adds SDI input as well.
HD to DVD Exclusive Dual-Stream Recording captures full HD video and transcodes/scales to DVD format files simultaneously.
Video Overlay is available as Date, Time or Date & Time in the picture.
Responsive Display messages show status and record setup options as well as playback and disc burn options.
HDi Control is as versatile as HDi recording. Many operations are available and via Serial RS-232, TCP/IP (Telnet) commands, and Web GUI.
Storage Options abound. Record to Hard Drive, Optical Disc, or USB device. The removable disk option ensures complete security and ease of changing media for different assignments.
Remote Control Protocol Support for Telnet, serial, and USB remote control.
Optical Storage: A DVD drive is standard. Files can be copied to the DVD disc (+R, -R, +RW) as files or formatted and recorded as DVD-Video discs with No Menu, Text Menu, or Motion Video Icon menus. Recordings can also be copied to a network drive or to the front USB port.
Network Security Connection to the network and file transfer to Windows machines is selectable On/Off. Secure Shell/SSH is standard. For Military security, the HDi can be ordered with NO USB and NO network ports.
HDI-250-STD Common Applications
Broadcast
Government Agencies
Military & Defense
Faith Organizations
Security
Monitoring
HDI-250-STD Package Contents
(1) Niagara HDI-250-STD Video Recorder
(1) Power Supply
HDI-250-STD Specifications
| | |
| --- | --- |
| Power | |
| Power Input | 100VAC to 240VAC 50-440Hz,< 30W |
| Dimensions | (W x H x D) 18" x 1.75" x 17" |
| Operating Temperature | +5 to +40C |
| Storage Temperature | -20 to +60C |
| Operating Humidity | 20 to 80% |
| Video resolutions | HD Input Formats: 720p50, 720p59.94, 720p60, 1080i/p50, 1080i59.94, 1080i/p60, 1080p23.98, 1080p24, 1080p25, 1080p29.97 and 1080p30 SD: PAL/NTSC |
| Control | Front Panel Buttons w/VFD Display TCP/IP ASCII Commands Protocol: RS-232 & TCP/IP "BCD1" protocol Web/GUI interface |
| Recording System | Hard Disk or RAM |
| Recording File Formats | MP4, MPG, VOB (DVD) |
'; jQuery("head").append(faqQsSchemaText); }});